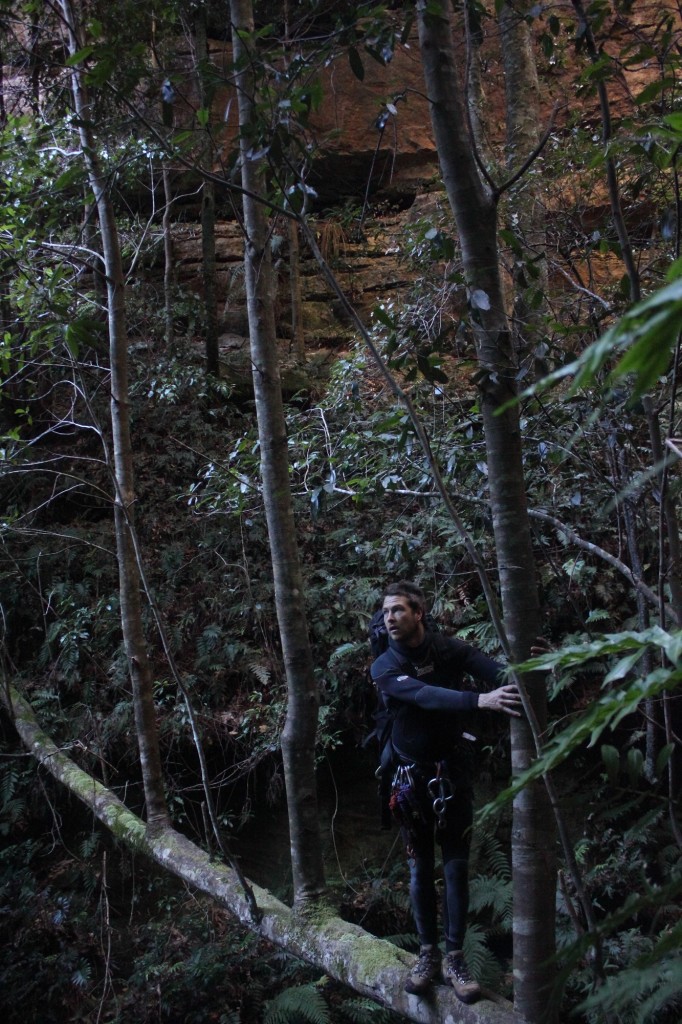 North Bowens Canyon
A beautiful canyon which features two short stunning abseils beside waterfalls. A deep vertical slot and some fun water jumps. It's a very pretty canyon, suitable for participants with previous abseiling experiences and good fitness.
Serendipity Canyon
This is probably our most laid back and popular intermediate canyon. There are four moderate size waterfalls in the canyon which are descended by abseiling. These abseils are fairly straight forward and are suitable for participants with minimal experience. The adventure also includes at least one nice water jump. Following recent rainfall some of the abseils may also become optional water jumps. This is a really fun canyon.
Dione Dell Canyon
This canyon is located near Kanangra Walls and is more open than our other intermediate adventures. There are abseils beside waterfalls up to 30 metres high with tree ferns and moss covered rocks as a backdrop. The abseils can be slippery due to the smooth rock. The geology in the area includes quartzite rock, as well as many interesting sandstone formations with stunning views from the high points.  There are some nice cliff top wading pools at the end of the canyon. This canyon can be competed in winter with minimal wading.
Yileen Canyon
This is a great canyon for those who want a big abseil, as the canyon offers an awesome 60m waterfall abseil. There are a number of smaller abseils are also fantastic.
Private Group Rates: 
$990  for 1 to 4 people (including GST)
$1770 for 5 to 8 people (including GST)